Walmart Return Policy on Car Batteries
You will get a refund with a receipt that shows you bought the faulty car battery within 90 days. If you cannot find the receipt, Walmart will refund you in store credit but only after the confirmation from the purchase history. 
Walmart return policy on car batteries  
If you have ever tried to return a faulty purchase to a store that gives you a hard time before taking it back, you are not alone. Thankfully, you will never have to experience this disturbance when you buy a car battery from Walmart. 
Car batteries are sensitive car parts that must be of excellent quality if you hope to get the best from them. That is why we advise buying from reliable manufacturers and outlets, like Walmart. In its delicacy, your car battery can spoil before you get good use out of it. 
Typically, the average car battery should last three to five years and longer if well maintained. So, when you buy a battery from Walmart, and it fails before exceeding 90 days, you can return it for a refund. 
This is subject to some conditions. For instance, if you cannot find your receipt, the attendant will check the system for confirmation that you purchased the battery. However, you will only be given a refund if your purchase was under $25, according to the usual Walmart refund policy. Since car batteries cost far more than this, you will qualify for store credit to the tune of the purchase amount. 
On the other hand, if you present the receipt for the battery, you will get your total refund. But again, this is only when there are apparent signs that it is unused. You must also prove that the problem is not your alternator but the battery you have purchased.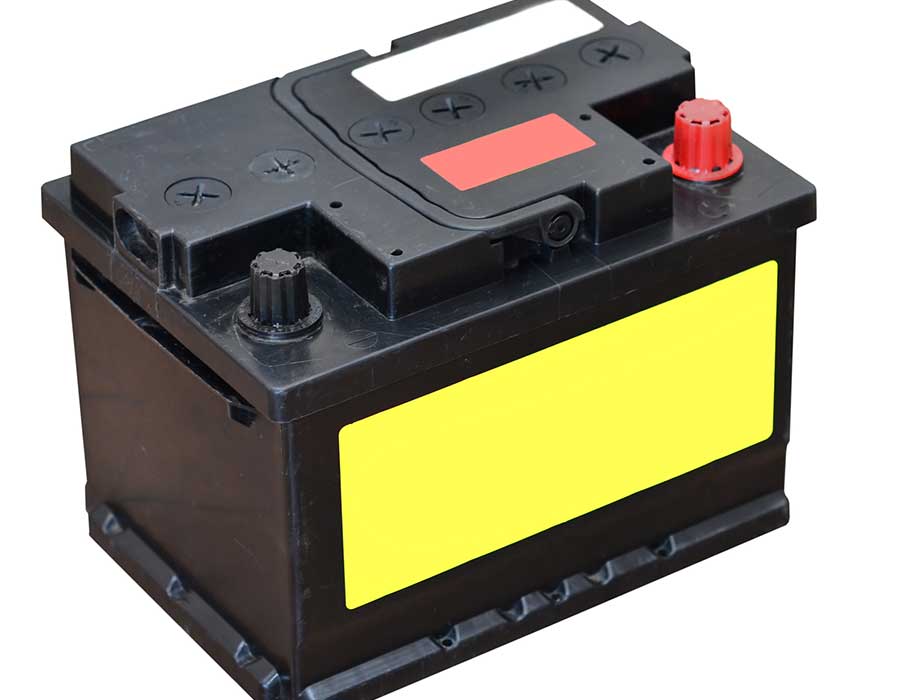 Does Walmart sell car batteries?
Indeed. Walmart sells car batteries. They are available in different specifications and from various brands. You will also get them at affordable prices and can trust their quality. 
If it spoils before you have had the chance to use it, you can employ the return policy. Walmart will reimburse you based on the payment method used to facilitate the purchase. 
Now, buying a car battery from Walmart makes you susceptible to their conditions. For instance, you will be charged a fee that ranges between $5 to $9 if you purchase a battery without turning in an older one. 
It is an incentive to prevent automobile owners from filling the environment with damaged car batteries, potential hazards. So, when next you buy a battery, the core fee will be returned when the older battery is brought in exchange. 
Walmart recycles the battery and keeps the environment safe. 
Can you return a car battery to Walmart? 
The short answer is yes; you can return a car battery to Walmart. It can be for an exchange, refund, or repair. However, these services are guided by some rules. 
For instance, if you have bought the wrong battery, you can return it for an immediate replacement. If the battery you have purchased fails to work well, you can also return it to Walmart. They will immediately replace it if your vehicle's alternator is not the cause. 
For your car battery to last long, it must be of excellent quality. If you have purchased it from Walmart, you can take it there for free disposal when the lifespan ends. 
Does Walmart replace car batteries without receipts?
It is not uncommon to misplace things sometimes. If you have searched for the receipt of the car battery you bought from Walmart and cannot find it, you may wonder if that is the end. Well, we say it is conditional. 
But again, there is only so much Walmart can do. After all, they purchase car batteries from manufacturers who have return policies and warranties for their products. 
They will only assist you when the battery you have purchased is a unit of the Walmart house brand. An attendant will look for the date of purchase and the serial number. When they find it, you get a refund. 
But if the manufacturer of your car battery imposes policies that prevent a return without a receipt, Walmart will be capable of doing little to nothing. 
How extended is Walmart's warranty on car batteries? 
It depends on the brand you are buying. Most brands have their warranties, which Walmart adopts. Of course, this retail store also imposes its conditions, but the brand largely determines the warranty and return policy. To discover the return policy or guarantee, you can investigate the battery's labels or manufacturing information. 
Alternatively, you can inquire at Walmart. 
If your battery spoils within three years, you will get another one from Walmart. However, the replacement has no warranty.
What are the guidelines for Walmart's return policy?
Walmart works with guidelines for its return policy. You can exchange, repair, or demand a refund when you are within the scope of the following requirements: 
You can return trees and shrubs for replacement within a year of purchase, provided the original receipt is produced. 
Outdoor tools like power washers and lawnmowers can be returned within 30 days if the original receipt is presented. 
CDs, game cartridges, and DVDs are only acceptable if returned within 90 days. However, they must be unopened and unused for a refund to be provided. 
Airbeds can be returned within 15 days of their purchase if unused and undefective. If they have been used, there will not be a refund, only a replacement for a product of similar or better value. 
Electronic products can be returned within fifteen days of their purchase. 
Based on the policies we have mentioned above, we can deduce that a receipt is not required when buying a car battery from Walmart. But again, because of manufacturer differences, you may be unable to return or exchange a car battery that is not Walmart's house brand. 
Bottom line 
Returning a car battery to Walmart is possible but subject to some caveats. For instance, manufacturer warranty trumps Walmart's own.