Does O'Reilly Auto Parts Install Car Batteries for Free?
O'Reilly Auto Parts has undoubtedly become a household name because of its impressive and longstanding services. It sells the most reliable car batteries in the States. Although some car owners don't know this, O'Reilly also offers free installations for car batteries. 
If you have a car battery that needs to be changed, you only need to visit one of the O'Reilly Auto Shops for a solution. You'll get access to the most affordable batteries without trading in sound quality.
O'Reilly Auto Parts installs car batteries for free! However, some conditions accompany this exceptional service. 
There are other benefits, and we'll address them in this blog post. Keep reading if you're interested in the incredible offers O'Reilly Auto Shop has for automobile owners!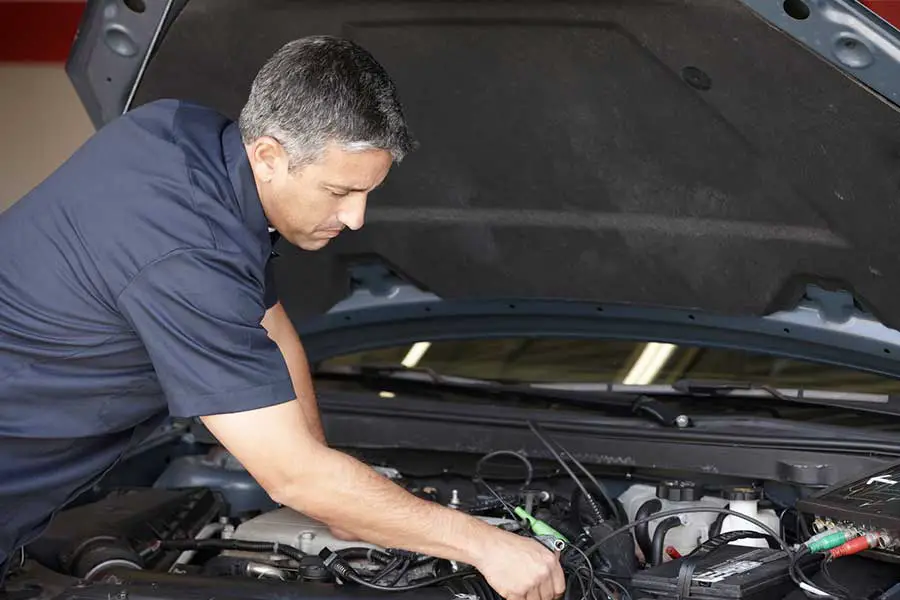 Does O'Reilly Change Batteries For Free? 
It's usually a relief when car owners get free installment offers for their batteries. A car battery is a reasonably pricey investment, especially when it's brand new and quality. 
So, an auto shop that freely installs the battery helps automobile owners cut back on costs. One of the services that offer this bonus is O'Reilly Auto Parts, just as you suspected. 
But again, this charitable act is subject to some conditions, some of which include: 
Difficulty in the installation: In cases where the battery location is at a tricky part of the vehicle, O'Reilly will be unable to offer their services for free. If your car requires the removal or adjustment of a car component before the workers can install the battery, it qualifies as difficulty in installation. 
O'Reilly Auto Parts also declines installations for vehicles that require the removal of objects before the battery area can be accessed. 
Finally, if you drive a classic or high-end automobile, this benefit may not extend to you. It's been stated that free battery installations are for cars with easily accessible batteries, and we believe it's to avoid rigorous structures. But again, you can inquire at the O'Reilly Auto Shop closest to you. 
Does O'Reilly Charge Batteries for Free? 
O'Reilly Auto Parts does its best to ensure everyone wins. It offers you endearing incentives, bringing your business to the brand – it's a win-win situation! 
You already know about the free battery installations this brand offers you, so what else is in store? 
If your battery is dead or weak and needs a boost, you can get it at the O'Reilly Auto Shop. When you take it there to have it replaced, you may discover that it only needs a jumpstart or a slow charge, and the workers at the auto shop will deliver at no cost. 
They also offer battery-free testing services. If you're curious about your battery status, you can buy a battery tester from them or have them do it for you. 
If you buy a unit from another battery retailer, you can also demand that O'Reilly test it. 
Other services you can enjoy without paying a dime include: 
Free motor starter and alternator testing: Your battery isn't the culprit in some cases. Sometimes, the alternator or motor starter may be faulty, preventing normal vehicular function. 
If you visit O'Reilly, the problem will be discovered when the workers run a free inspection on these car components. 
Free wiper blade and bulb installation: O'Reilly also offers free installations for wiper blades and bulbs for safety reasons. 
Check engine light testing: If your vehicle's check engine light has been on for too long, it's time to visit the O'Reilly Auto Shop. Because of their safety policy, they'll also inspect your engine for free. 
Can I Take My Old Batteries to O'Reilly Auto Parts?
Environmental pollution is increasing, a phenomenon that needs to be curbed. As such, O'Reilly is teaming with the right organizations to ensure that the contribution of bad batteries to environmental pollution reduces significantly. 
So, when you buy a battery from O'Reilly, you can leave your old unit with them for safe disposal. If it's unbroken, you get a $10 gift card. Now, isn't that sweet? 
When does your battery need a replacement? 
You cannot use your battery forever, regardless of how much maintenance you put into it. There are some telling signs that it's time to replace your car battery, and if you keep ignoring them, your automobile may disappoint you. 
To avoid waking up to a condemned car battery, look out for the following signs: 
The engine starts slowly 
It's abnormal for the engine to delay before it turns over. If your battery is still at a significant capacity, it should power your vehicle immediately the ignition comes on. 
However, if it takes a few extra seconds, look out for a battery replacement without delay. 
You experience electrical issues 
Electrical issues are another telling sign of a bad car battery. When the engine isn't running, the battery powers your electrical system. If you keep plugging things in, there are high chances that the battery will run out of juice even faster. 
The check engine light comes on 
The check engine light only comes on when something isn't right with the engine. When a car battery ages, it becomes incapable of supplying sufficient currents to the engine or barely manages to push through. This inevitably affects the engine, resulting in the light constantly reminding you to visit the auto shop. 
There's a bad smell 
If there's a bad smell emitting from the hood of your car, it's due to an escape of hydrogen gas. It smells like rotten eggs and should not be touched if there are signs of spillage. 
This is an apparent sign that you need to change your battery. 
Corroded terminals 
While corroded terminals don't mean you need to change your battery immediately, it could become a problem if you don't tackle it in time. Corrosion can prevent the battery from reaching a full charge because it obstructs the flow of currents. It can also cause discharge, another unwelcome situation with car batteries. 
You can prevent this occurrence from doing much damage by cleaning your terminals often.