How to Replace the ADT Motion Sensor Battery 
Data reveals that around 2.5 million burglaries occur annually in the US. The alarming stat depicts that many homeowners are at risk. Therefore, a few take preventive measures to protect their lives and possessions. 
Motion sensors, for instance, provide a reliable way to keep the movement around the home in check. ADT is a reputable brand that manufactures numerous appliances, including electronic security devices. 
Those owning ADT motion sensors often question the appropriate procedure for changing the ADT batteries. Buying compatible batteries, putting the system into test mode, and uncovering the casing are a few steps to replacing the battery.
Steps to Replace the ADT Motion Sensor Battery 
Your ADT motion sensor requires a CR1231 3-volt battery. Nonetheless, you may need more batteries depending on your model. 
Sale
Energizer 123 Batteries, Lithium CR123A Battery, 6 Battery Count
Contains 6 Energizer 123 Lithium 3 Volt Photo Batteries, delivering long lasting performance for your camera, shot after shot. Battery Capacity (mAh): 1500
Compatible with today's high tech devices: Energizer Photo Batteries provide dependable performance in flashlights, digital cameras, digital camcorders, smart home devices, flash units, lasers, and more
Reliably ready when you need them: Our 123 Photo Batteries hold power for up to 10 years in storage, so you can always have battery power at hand
Replacement for: DL123A, CR17345, CR123A, K123LA
Eligible for use with an Amazon Dash Smart Shelf auto-replenishment scale to keep you stocked on your favorite necessities
Because these devices are almost always in operation, they'll require a battery replacement by the end of the day. The appliance informs you about the draining battery through a low battery status notification. 
Fortunately, changing your motion detector battery isn't a secret formula. In fact, if you follow the right steps, it'll only take a couple of minutes. Here are some steps to replace your ADT motion sensor battery. 
To begin with, you need to visit the official ADT website and log into your account. 
Once you log in, it's time to put your system into test mode. This step will keep false alarms from ringing. 
Now, you'd need to unscrew the casing. The panel could be situated on your device's top or bottom; it depends on the model you own. Once you locate the panel, use a screwdriver to unbolt the screw. 
After that, press the tab using a screwdriver. As you push down, you'll be able to find the battery's location. 
Remove the existing battery and insert the new one. At this point, you can also inspect the battery terminals. If you spot rust or debris, remove them before installing the new battery. Otherwise, the new one will corrode anytime soon, compromising your sensor's performance. 
Make sure the new battery fits correctly into the compartment
Now replace the casing and tighten the screw
Open the company's website again and turn off your system's test mode. 
That's it! You have successfully replaced your motion sensor's battery and restored its operation. 
For further clarification, you can also check a video of the ADT Motion Detector Battery replacement from the brand's official YouTube channel. 
A Few Tips to Consider 
Although replacing the motion detector battery resolves the low battery issue in most cases, your sensor may act up even after the replacement. This indicates an underlying issue, and although it happens only rarely, it is crucial to understand what might lead to the problem. 
For instance, you may discover that your sensor is malfunctioning, and a low battery isn't the culprit.
Oftentimes, the motion sensor also disconnects from the ADT app. Consequently, it works slowly or doesn't function at all. If you experience this issue, replacing the battery won't help. Here's how to determine what's wrong with your motion detector.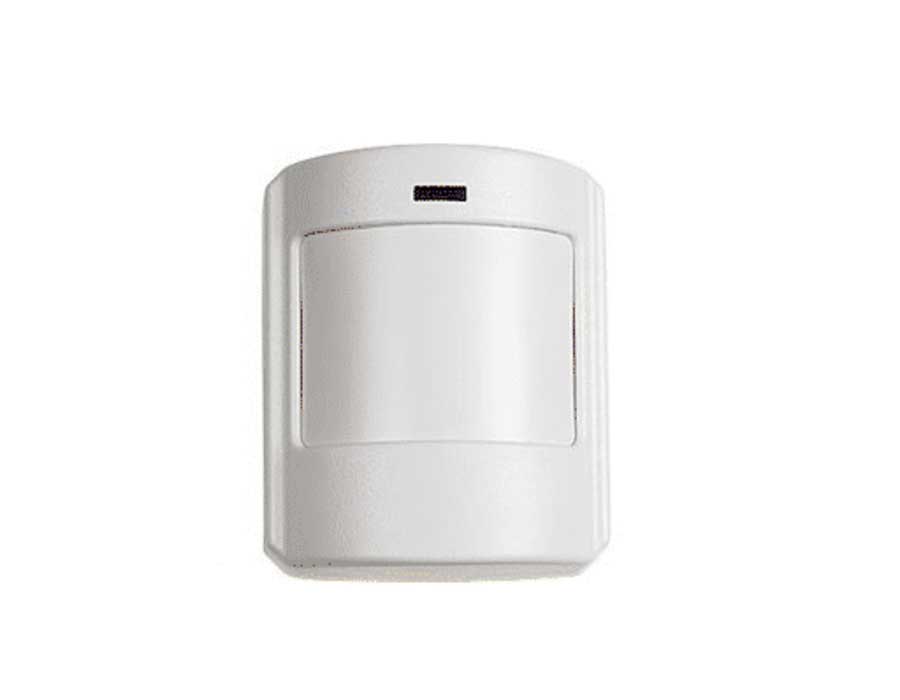 Detection Issues 
You might fail to detect the sensor if it is 350 feet apart from the main system. You can quickly determine this by checking your motion sensor in the app list. If you cannot find your device, it's probably disconnected and not working. 
So, at this point, the goal is to maintain the connection, not replace the battery.  
Incompatible or Faulty Battery
New batteries should provide your device with optimal power for proper functioning. If it fails, there could be a problem with the battery. 
While new batteries are rarely damaged, you may experience the issue because of a low-quality battery. A few untrustworthy brands sell fake battery cells. 
Therefore, it is best to do your research before purchasing a new battery for your device. A faulty battery won't only fail to function, but it may also damage your motion sensor.
It is best to go for a reliable brand with a positive consumer rating. Besides, make sure the battery is compatible with your device. 
Improperly Installed Battery
Trying to mount your battery quickly might lead to improper installation. If the new battery didn't properly fit into the sensor's battery compartment, it'd fail to power the device. Consequently, the motion sensor won't work. 
At this point, you need to open the sensor panel and re-install the battery following the replacement steps discussed above. 
Other Steps to Take 
If nothing seems to work, it's time to contact the ADT professional to look at the issue closely. The experienced professionals will help investigate why battery replacement failed to restore your motion sensor's operation. 
Visit the ADT help page to look for support.
Type your query into the search bar, and the website will direct you to helpful blogs that may address your pain point. 
If you do not find an answer to your question, it's time to reach out to ADT customer support. Navigate the help page and find ways to contact the company. You can contact them through social media handles or make a quick call.  
Do the ADT Motion Sensor Batteries Last Longer? 
A typical ADT battery can last for up to 3 years. However, its expected lifespan depends on numerous factors. For instance, how often the alarm was activated and the weather condition. 
The battery may not last long if the system is used more often and the sensor is installed in colder regions. 
If you notice that your battery is depleting and the sensor isn't performing optimally, it's time to consider a replacement – no matter the time of the year. 
The brand, however, recommends replacing the battery every 6 months to ensure maximum performance. 
Conclusion
Given the security issues, ADT motion sensors have become a necessity for many homeowners. They give the peace of mind everyone needs while inside their property. 
The sensor detects movement on and around your property and alarms you before the worse happens. 
However, you'd need to maintain the detector to enjoy its boosted performance. This means replacing the battery every 6 months. 
If you're unsure how to swap the old battery with the new one, our steps above will help.