CR11108, CR1/3N, CR-1/3N, DL1/3N, 2L76 Battery Equivalents
Having a dead battery can be inconvenient or risky depending on the gadget they function in. If you use a glucometer, a calculator, a communication tool, or a safety system, having a spare CR1/3N battery is essential. CR1/3N are non-rechargeable 3V lithium batteries which are most typically based on the Lithium Manganese Dioxide reaction. The battery can be stored for later use because of its long shelf life and high output. However, knowing its Equivalents can come in handy if you cannot find a CR11108, CR1/3N, CR-1/3N, DL1/3N, or 2L76 Battery.
CR11108, CR1/3N, CR-1/3N, DL1/3N, and 2L76 batteries are all equivalents of each other as they have the same properties, only different designations. However, two SR44SW/LR44/L76 can be used to replace these batteries.
CR11108, CR1/3N, CR-1/3N, DL1/3N, 2L76 battery equivalent overview
CR-11108 and CR-1/3N 
The CR11108 battery is a third of the height of an N battery, with 11.6 mm diameter and 10.8 mm height. The CR-1/3N battery has a diameter of 12 mm and a height of 32 mm, and it is called CR1/3N. Both the CR11108 and the CR-1/3N offer excellent performance. The Duracell CR11108 lithium battery has a high energy density, a wide operating temperature range, and exceptional quality performance.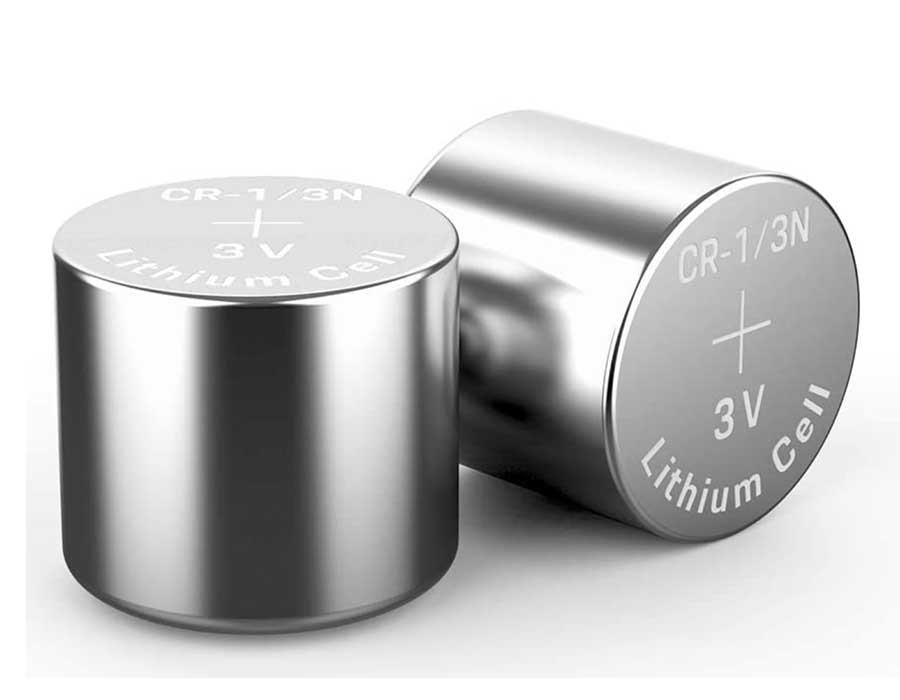 DL1/3N
The DL1/3N battery is reliable and long-lasting because of its high capacity and voltage. Both DL1 3N and CR1 3N batteries are the same size and capacity and may be exchanged. The Superpower DL1/3N 3V lithium battery provides High voltage to ensure the battery performs at the highest level.
2LR44 or 2L76
The CR11108 battery (11.6 mm in diameter and 5.4 mm in height) is 2X taller than the SR44SW /LR44 /L76/357 battery, and it is labeled as 2L76 or 2LR44. The Energizer Lithium 2L76 battery is an example of this battery. They provide exact energy that can power all of the operations of video, photo, and electronic devices.
2KL1/3N, 5008L, and VL1/3N 
These batteries are not usually accessible, but they can be used in place of CR1/3N cells. It has the same 3V and 160 mAh capacity as the CR1/3N battery. The HQRP battery is a high-capacity battery that can be used with various high-energy devices.
Features of the CR1/3N Battery
CR1/3N batteries are one of the most recent advancements in primary battery technology, thanks to lithium and manganese dioxide reactions. Here are a few of their best features:
Size: Coin button cells are incredibly tiny and have a similar appearance. The CR1/3N is a compact button-shaped Lithium battery with a high density of 3V. 
Lithium cell built-in: This lithium cell battery is used in various items, including cameras, dog collars, and electronic toys. It can run for a long time because of its lithium characteristics.
High Quality: It is composed of metals like lithium, cobalt, carbon, and other components and has a 3V output voltage. They're well-made and will last a long time.
Alternative Choice: These high-capacity battery cells can replace two LR44 batteries and their equivalents. Other available substitutes are also easily accessible. Furthermore, unlike traditional batteries, these lithium batteries have more than ten years of shelf life.
Referential Information: The battery's chemical, size, and voltage interchange with different batteries. As a result, it's a great product that fits various devices and has readily available analogs in online and local retailers.
Versatile: This battery is ideal for various uses, including power devices at home and in business. The versatility and its many alternate options justify its usage in many devices.
CR11108 or CR1/3N Similar Batteries
The labels 'CR1/3N' and '2L76' are derived from the fact that the CR11108 battery is one-third the height of an N battery. It is also twice the height of an SR44SW/LR44/L76 battery. Some similar options or combinations can work for devices using the CR1/3N battery; some of them are:
instead of using a single CR11108 battery, it can be replaced with two independent SR44SW/LR44/L76 batteries, especially if the chemistry is silver-oxide. The battery will have a nominal voltage of 3.1 volts, a cut-off voltage of 2.4 volts, and a capacity of 150-200 mAh. 
For high-powered equipment, instead of one 6-volt battery labeled 2CR1/3N or 2CR11108, two CR11108 batteries can be used. The battery is often found in digital cameras, gaming controllers, shavers, and other electronic equipment.
In a 9-volt system, three CR11108 batteries can be used to replace a single 9-volt battery labeled as an 'N-Cell' cell since the CR11108 battery is one-third the height of an N battery. 
Some CR11108, CR1/3N, CR-1/3N, and 2L76 Batteries are available 
Duracell DL1/3N CR1/3N 2L76
One of the most recent advancements in main battery technology is Duracell's lithium/manganese dioxide batteries. Duracell supplies high-rate lithium batteries for applications that require a high current pulse (e.g., photoflash) and a continuous drain. All Duracell lithium batteries have a high energy density, great rate capability, a working temperature spectrum, and superior low-temperature performance. They also have a long shelf life, with a freshness guarantee of ten years.
Energizer Lithium 2L76 batteries 
Energizer lithium batteries offer precise energy that makes them function properly in the video, photographic, and electronic equipment. It has a lower self-discharge rate and lasts significantly longer than regular alkaline batteries. It's a Lithium 3 Volt battery with a capacity of 160 mAh. The battery has a long shelf life, which means that after up to ten years in storage, it retains 90% of its initial service life capacity. It also has a very wide temperature range of performance.
Viridian CR 1/3N Tactical Energy Plus Lithium Batteries
These lithium batteries have a 15-year shelf life and provide stronger, longer-lasting energy in all conditions; they have a minimal environmental impact, are recyclable, and give full power from start to finish. Laser sights, weapon-mounted lights, flashlights, toys, diabetes monitors, calculators, and other devices can benefit from the 3-V lithium batteries.
XCELEWELL 6 Pack DL1/3N 3V Lithium Battery 
CELEWELL has created the CR1/3N battery with a maximum capacity of 170mAh. CELEWELL claims no leakage in the CR1/3N battery for 5 years, far better than the 0.5 – 1 year shelf life of common batteries made with low-quality materials and equipment. The battery can be used on laser sights, dog collars, cameras, calculators, flashlights, glucose monitors, keyless entry devices, etc.
LiCB CR1/3N Battery 3V Lithium 1/3N Batteries
LiCB CR1/3N Lithium batteries are manufactured of the highest quality materials and have a long-life duration. It's a 5-pack Grade A CR1/3N battery with a 3-volt charge, 170mAh capacity, and 3-year shelf life. LiCB 1/3N Batteries Perform Well in a Wide Range of Devices. Also, Lithium-ion batteries are designed to not leak in devices when in use and for up to three years. It is Equivalent to various lithium CR1/3N types and suitable for a laser sight, invisible fence, cameras, weapon-mounted lights, flashlights, toys and other similar applications.
Conclusion
The CR1/3N battery is a 3.0V non-rechargeable cylindrical cell with various designations. Before getting a replacement, make sure the battery is branded as CR11108, CR1/3N, CR-1/3N, DL1/3N, and 2L76, or similar, and that it has a shelf life of 5+ years and a capacity of 160 mAh. Furthermore, The CR11108 battery is a widely available battery found in both online and local hardware stores. If your device accepts LR44 or SR44 batteries instead of CR11108 batteries, you can replace one CR11108 battery with two LR44 or SR44 cells.