Who Makes Super Start Batteries?
Super Start batteries are renowned for their durability and longevity and have been around for many decades. East Penn Manufacturing is responsible for producing Super Start batteries and has been at the helm since 1946. 
If you know your automobile well, you may be familiar with some of the best battery brands in the U.S. A notable one is Super Start, a manufacturer existing for decades. This ensures durability, longevity, and the provision of trustworthy service to people within and outside America. 
But again, the manufacturer of this brand sometimes confuses its patron. There have been contemplations about Super Start being a product of O'Reilly Auto shop, another prominent market for batteries. However, the ownership of Super Start has always been East Penn Manufacturing, although it relies on auto shops for product dispersion.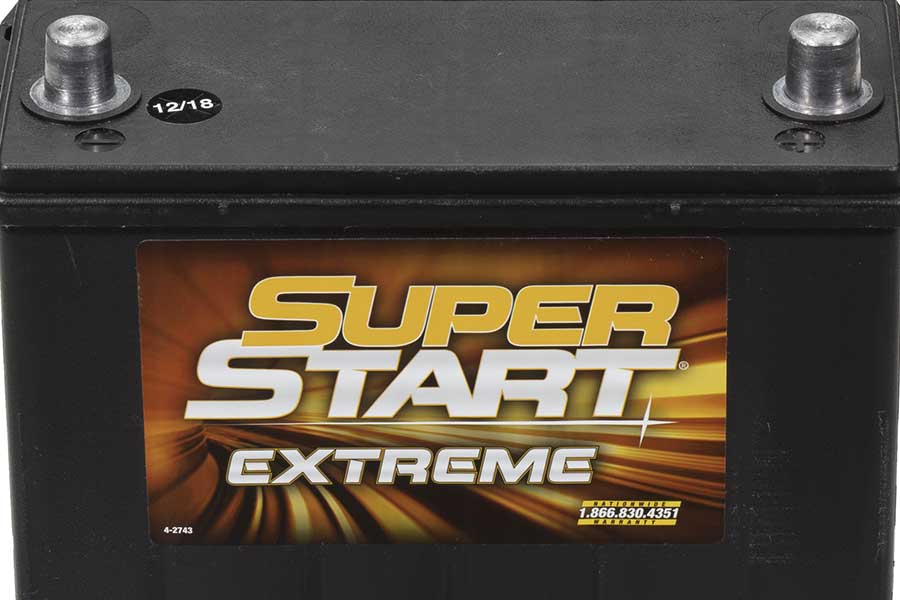 An Overview on Super Start Batteries 
Super Start batteries are revered in the U.S. for many reasons. Regardless of the vehicle you drive, you must have had contact with this brand. For one, they offer the best service in durability, accessibility, and value for money. That's primarily because they use the best quality raw materials for production. 
It also helps that Super Start produces battery accessories and batteries for all types of vehicles. Despite being at the forefront of battery production in the States, Super Start ensures it remains abreast of the latest technology. As such, it constantly produces batteries that have been upgraded for better performance.
Batteries are supposed to last an average of three years, and that's the warranty duration Super Start offers. You have the assurance that the product will last longer with regular maintenance. 
Who Manufactures Super Start Batteries? 
East Penn Manufacturing is one of the largest producers of batteries for vehicles and machines worldwide. Although there are many locations where the batteries are made, the most prominent base location is Berks County, Pennsylvania. It operates on one of the largest facilities worldwide, a 520-acre site. 
Are Super Start Batteries AGM?
Another commonly asked question is whether Super start batteries are AGM. Well, Super Start also produces Absorbed Glass Mat batteries. They offer many unique benefits like an impressive resistance to shock and vibration, a faster and stronger charge cycle, maximum starting power, among many others. 
Super Start AGM batteries are called the Super Start Platinum. As promised, it uses a technology that facilitates a deep cycle service. There are many other unique features, such as a design that prevents acid spillage. 
What Other Batteries Does Super Start Manufacture?
Like we said earlier, you can get every type of battery your desire from the Super Start product catalog. Some of the options include: 
Super Start Extreme Battery 
The Super Start Extreme battery is an excellent choice for vehicle owners who live in harsh climes. Batteries respond negatively to overly cold weather, making the Super Start Extreme the best companion. 
It has a high cold cranking power coupled with an impressive starting power. These features are also designed to make your experience with the Super Start Extreme pleasant. 
Super Start Premium Battery 
Again, weather damage does a number on batteries. You need the Super Start Premium battery if you reside in a clime that changes drastically. Extreme weather conditions will not affect this battery. It utilizes a technology that ensures you never lack starting power regardless of the weather; you'll see this when you look at the structure that showcases a chassis designed to reduce internal damage. 
Super Start Marine Battery 
If your only automobile is a car, you likely have no business with the Super Start Marine batteries. They're reserved for powering heavy-duty vehicles and are renowned for their outstanding strength. Because of the way they're structured, the Marine batteries can withstand the elements that elicit a deep discharge rate. 
Are Super Start Batteries Any Good? 
Absolutely! The Super start battery brand is renowned for its premium service to automobile owners. The batteries are affordable and available in various options, making it easier for car owners to choose the most suitable specifications for their vehicles. There are also batteries for SUVs, RVs, motorcycles, trucks, and boats. 
Ask any car owner if Super Start batteries are worth it, and you'll get a uniform and positive response. Aside from the extensive warranty patrons enjoy, they also have access to more than sixteen options for the array of vehicles and machines that require batteries. 
Another reason car owners love Super Start batteries is because of the relative ease of maintenance the brand offers. 
How Long Do Super Start Batteries Last?
One of the perks of purchasing this brand is the durability it offers automobile owners. Every Super Start battery has been designed with longevity and quality at the helm, so you have the assurance that you'll be using yours for a long time. 
Averagely, your battery will last between four to seven years, but maintenance can further extend it. 
Is There a Super Start Warranty?
Like other products that can develop manufacturing faults, the Super Start batteries are also subject to attractive warranty conditions. It ranges from a year to three, depending on the battery you're purchasing. 
Does East Penn Make Napa Batteries?
Napa is a reliable battery in performance, extended life, and starting power. Undoubtedly, East Penn makes some of the best batteries in the country. As such, it's little wonder if you only want to purchase the units they've produced for your vehicle. 
They've made a name for themselves, an excellent option for car owners. In line with popular beliefs, East Penn Manufacturing produces Napa batteries. 
Where to Buy Super Start Batteries? 
Super Start batteries can be purchased exclusively from O'Reilly Auto Parts stores. There are more than 5,700 outlets in the U.S., and you can step into any of them to pick up the battery that suits your needs. 
You can also purchase them online. 
Bottom line 
Many battery manufacturers within and outside the U.S. While most of them promise maximum battery capacity, only a few are accountable. Perhaps that's why Super Start is one of the most trusted.