Are AAA Car Batteries Good? Complete Review
AAA is an insurance provider as well as a provider of other automotive services and supplies, including the sale of car batteries. However, are AAA car batteries good?
AAA car batteries are comparable to regular batteries that you would purchase from an auto parts store. They are nearly identical and just differ in the batteries' brand name. They mostly purchase batteries from Johnson Controls, which also produces premium batteries.
This is a complete review on AAA car batteries;
What is AAA Car Battery?
One of the top auto insurance providers in the USA is AAA. It all started with the establishment of the AAA Auto Club in 1902. It is regarded as one of the country's first insurance companies, with divisions in each state. It holds a high position among current insurance providers.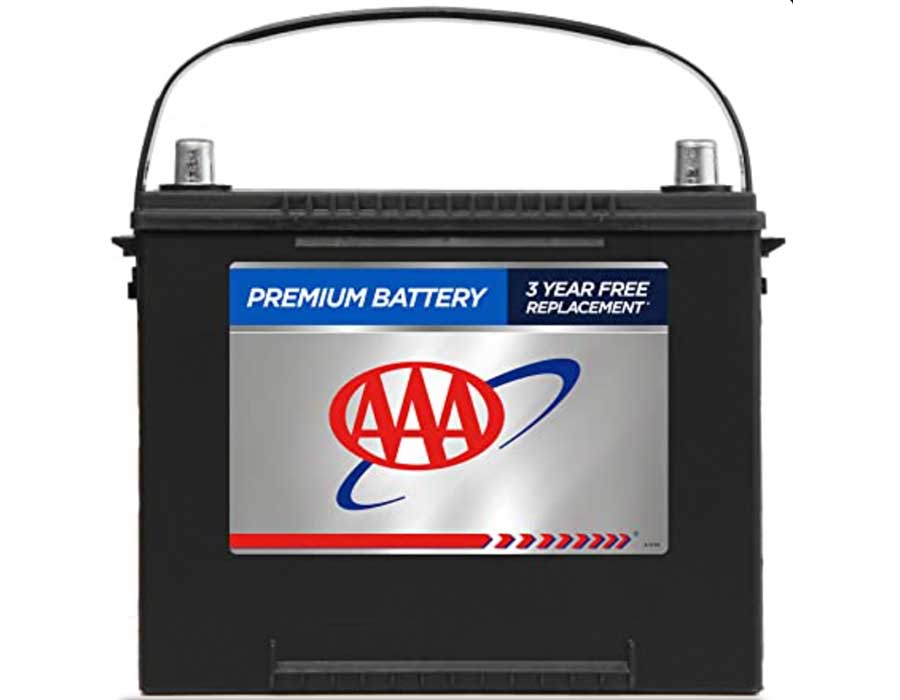 AAA corporate offices are in Heathrow, Florida. The only people eligible for this insurance are AAA club members. In addition to insurance, AAA also offers other vehicle services. There are many different kinds and specs of AAA automobile batteries.
They generally know how to serve their customers well so that they can provide you with exceptional service.
Benefits of Buying AAA Batteries
The following are the advantages of buying your battery from AAA:
Price: AAA car batteries appear cheaper than other batteries of their size. Upon comparison, the cost was less for the quality the battery possesses.
Accessibility: AAA services are available in every region, so it is pretty easy to access the battery. As AAA auto club members, users are entitled to discounts and freebies.
Install: You can certainly remove your old battery and replace it yourself. However, whether you get stopped in the driveway or on the road, AAA Mobile Battery Service's battery service professionals will bring and install your new battery there.
How Does the AAA Service Work? 
The core of AAA's operations is roadside help for private vehicles, including services for dead batteries, radiator problems, and flat tires. You can call AAA, and they will send a specialist to assist you if any roadside hazards like these occur to you.
RV owners can get assistance from AAA nationwide in various circumstances and with different kinds of vehicles. In addition, they offer three other plan options, each with a $10 initiation fee:
For $60 a year, the Basic plan offers up to 10 miles of towing and up to 4 calls for roadside assistance.
The Premium package, which costs $100 annually, offers up to 100 miles of towing and four calls for roadside assistance.
The Plus package, which costs $136 annually, offers up to 200 miles of towing and four calls for roadside assistance.
Most car owners find it a fair deal overall with all of those advantages, especially if they live far from home or in a remote area.
All of the plans include the four calls for roadside help. Members can use them for problems such as flat tires, fuel delivery problems, battery problems, overheating, starting problems, and even locking your keys in your car.
Of course, if you've ever locked yourself out of your car far from home or if solving car problems is not your strong suit, you can always use AAA car services.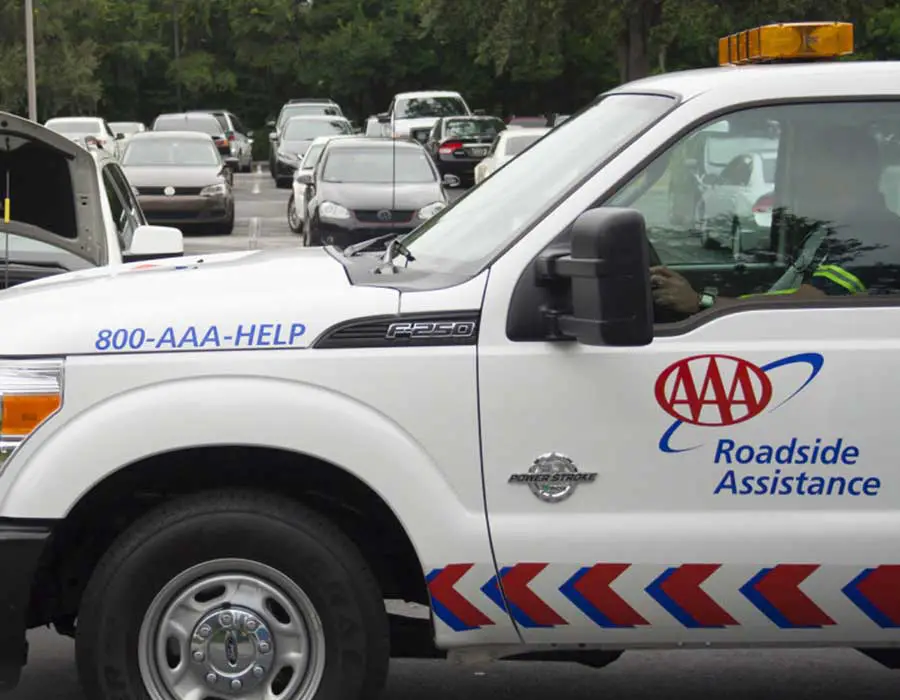 Is Buying a Battery From AAA a Good Deal?
The quick and easy answer is that paying for someone to come out, test your battery, and replace it is worthwhile. It will cost a little more than a standard battery, but you will also benefit from the assistance of a qualified expert.
Even better, the installation and fresh battery are included with this price. You can save $20 to $30 compared to another retail battery from an auto repair shop by purchasing one of their batteries at the member discount price and changing it yourself.
Inspection, replacing, and a new battery are all included in the discounted pricing they give their member if you have to visit a service center with a battery issue.
Normal Interstate, Duralast, Die Hard, and Bosch batteries bear the AAA brand. It's a typical battery with the support and the assurance that you can obtain assistance if you need it.
Is There a Free Battery With AAA?
If the AAA Mobile Service Test shows that a replacement is necessary while on the go, Premier members are entitled to a free AAA battery replacement benefit, limited to one (1) battery per home per membership year. (AAA Classic, Plus, and Plus / RV members receive a discount when buying one AAA battery.)
How Long Does a AAA Battery Usually Last?
A three-year warranty is offered on the batteries you purchase from AAA services. Additionally, the business prorates replacement prices for up to six years. Customers appear to be satisfied with the batteries they are selling today.
The AAA automobile batteries were criticized for not being long-lasting in some evaluations from a few years ago, but in the past four years, there have been none.
Since AAA purchases their batteries from reputable suppliers, it looks like they have resolved a previous issue with the batteries.
Where To Buy AAA Car Battery?
Members of the AAA Auto Club receive a discount on AAA Car batteries. In addition, premier members receive the Battery Replacement Benefit. It is a special perk that is only available to premium members.
Call AAA Auto Club when your AAA battery needs to be replaced, and they'll deliver the array to you and replace it at no additional cost. You must upgrade your account if you are not already a AAA premier member to qualify for this privilege and reward. Only AAA outlets sell and distribute AAA vehicle batteries. Non-members can use the array.
However, they will pay a different price than club members. For non-members, it will be slightly more expensive. If you are a member of the AAA Auto Club, you will receive a discount on the cost of all batteries and auto parts. Being a member of AAA Auto Club has additional perks and advantages for all members.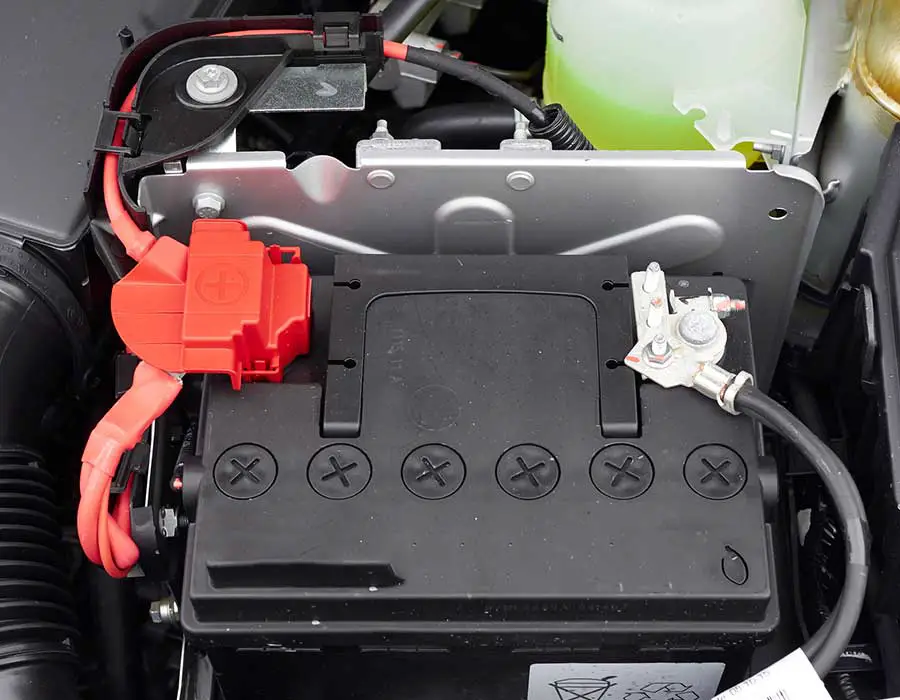 Is the AAA Car Battery Better Than Any Other Brands of Car Batteries?
The quality of a AAA car battery is comparable to that of the top car battery brand on the market. Although it might not match the greatest brands on the market in terms of quality and performance, it might be comparable to some of the top names in the automotive battery sector.
Due to its exclusive distribution, AAA maintains its high caliber. It rewards its members for buying batteries with various benefits and incentives. It is regarded as one of the greatest batteries, and the customer service is outstanding.
Does AAA Charge Extra To Replace a Car Battery?
Replacement costs for automobile batteries are covered in full for AAA premium members. Anywhere on the road, a premium member will receive a complimentary replacement. The non-premium member will still receive the services, but replacement batteries will be cheaper.
Does AAA Offer Battery Chargers for Cars?
Yes, the AAA sells a charger and is tender for automotive batteries. It is a component of the automobile accessories and parts they produce and market. In addition, the AAA Battery Tender Plus is available.
It is compatible with AAA vehicle batteries out of the box. Therefore, to ensure that your battery lasts longer than its average lifespan, buy their Battery Tender the next time you buy a battery from AAA.
Conclusion
This review looks at how the AAA car battery functions and how effective it is compared to other vehicle batteries. In addition to being a reliable brand for insurance, AAA is also known for car care and efficiency.
The AAA car battery is said to be of good quality and has up to 4 years of warranty.
In addition to the benefits you can receive as a AAA Auto Club member, their battery is dependable in providing the necessary power.