Who Makes Duracell Marine Batteries? Are They Good? 
Whether you own a boat or a yacht, you look for the most reliable batteries to give your vehicle optimal power. Nobody wants to risk their journey with low-quality batteries that run out of power during the voyage. 
Although numerous brands sell marine batteries, Duracell remains a popular company among consumers, and for good reasons.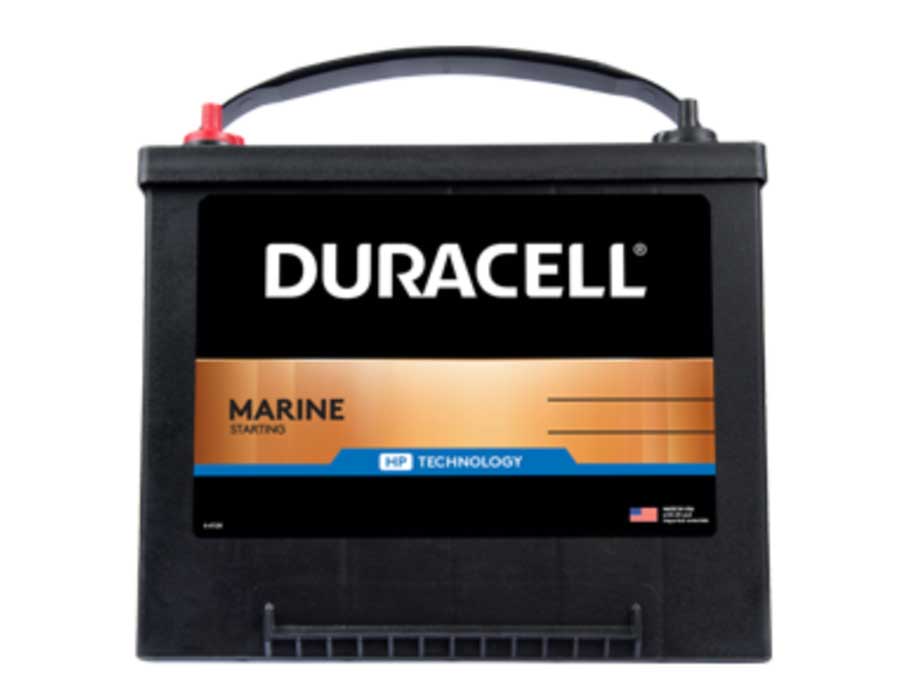 The company sells reliable batteries that last for years. Given the battery sturdiness and reputation, users often question the manufacturers of the Duracell batteries. 
The Duracell batteries are made by the Duracell Company, a leading American battery manufacturer brand.  
Who Manufacturers Duracell Marine Batteries?
The Duracell marine batteries are produced by Duracell Inc. The company manufacturers several battery types, including AAA, AA, 9-volt, C, and D. 
It features various categories of marine batteries: Platinum AGM series, Marine Dual Purpose, Marine Starting, and Marine Deep Cycle batteries. 
Apart from marine batteries, the brand also makes batteries for different purposes. For instance, it designs cells for commercial and agriculture uses, power sports, lawn and garden, and light trucks.   
Further, you can also pick from a range of rechargeable batteries to enjoy greater convenience. 
So, consumers can choose from varying battery types that fit their precise needs. 
What Is the Manufacturing Location of Duracell Batteries?
The Duracell company has three manufacturing plants in the US. They also have a massive 520-acre production site for battery manufacturing owned by East Penn in Berks County, Pennsylvania. 
A few reports highlight that Duracell battery plants are also situated in other countries, including China, Japan, Switzerland, Mexico, and Belgium. 
When Was Duracell Company Launched?
The origination of Duracell can be traced back to the 1920s when an entrepreneur Philio Rogers Mallory collaborated with a scientist, Samuel Ruben. Both of them designed a Duracell together. 
Later, the company was officially launched in the 1940s. Soon after its foundation, the Duracell became an iconic brand, well-trusted for its long-lasting batteries. Currently, it is the leading manufacturer of premium quality rechargeable and alkaline battery cells. 
Studies unveil that around 63 Duracell products are sold every second globally. The stat speaks volumes about the brand's credibility and consumer choice.
The brand continues to upgrade its manufacturing practices to meet customer satisfaction.
Are Duracell Marine Batteries Reliable? 
Duracell company keeps its promise of manufacturing superior quality batteries. As such, it equips each cell with advanced technology packing robust performance. The excellent capacity and amps enhance its overall performance. 
The high-performing batteries of Duracell have slow recharge and deep discharge and can withstand incredibly hot and cold temperatures. 
The optimal performance of these batteries makes them stand out among other popular marine battery brands. Besides, they are quick to install, which is another plus. 
Also, the ultimate cranking power of the Duracell Deep Cycle battery ensures boosted lifespan and high capacity. 
Lastly, the impeccable recharge capabilities add to its extended performance.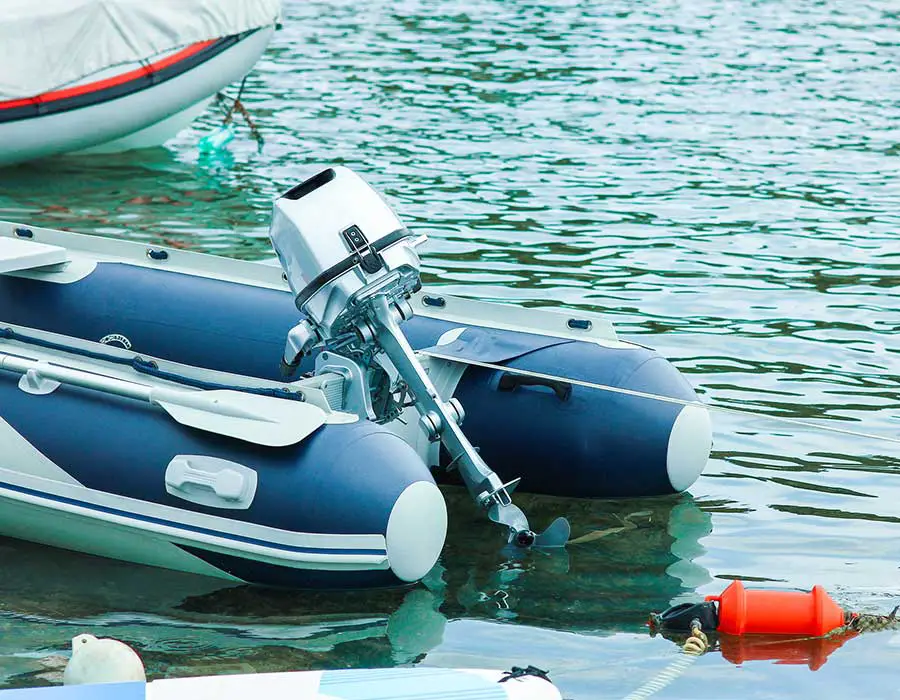 How Long Do the Duracell Marine Batteries Last?
One typical reason why most people prefer Duracell marine batteries over others is that they last longer. Numerous reputable brands manufacture marine batteries, but not all last as long as Duracell batteries. 
Not only do they have an extended battery life, but they are also more powerful. Simply put, they are strong enough to run your boat's engine efficiently. Therefore, Duracell batteries can be your best bet if you want peace of mind when riding your vehicle on water.  
What Are Some Common Issues Associated With Duracell Batteries?
Duracell batteries are known for their enhanced performance and smart technology. However, you may run into unexpected issues when using them. 
Nonetheless, before we discuss the problems, you must check for a few things. For instance, ensure your boat's motor is in the right condition. 
Besides, the Duracell battery type and model must be compatible. You can always see your boat's instruction manual to ensure the suitable model and battery type. 
Because a few buyers complain that their Duracell marine battery didn't support their vehicle, it is crucial to check for compatibility. 
If the battery fails to perform its function, it may be damaged, broken, or corroded. You can permanently remove the rust with a piece of sandpaper and clean the dust and debris with an alcoholic pad. 
A few people also complained their new battery fails to function. While this is highly unlikely, you can always contact Duracell customer support to address the issue. The brand, known for its credible services, will accommodate you and get you a replacement. 
When Do I Charge the Duracell Batteries?
Taking care of the charging schedule is a must for all gadgets. The case isn't any different for your marine battery. Overcharging the battery deteriorates its performance, reducing its life span. Besides, the battery might get damaged in the worst-case scenario – typically due to overheating. 
Experts recommend charging the Duracell batteries after every use. However, you should remove the battery from the charging as soon as they get fully charged. 
You need to be cautious about the charging, even if you plan to keep your Duracell batteries unused for prolonged periods. Make sure you charge them after every 3-6 months to keep them working. Otherwise, they'll go bad and become unusable. 
So, instead of investing in a new battery, it is better to follow healthy battery charging practices and cater to the battery needs. 
Are There Any Alternatives to Duracell Batteries?
Duracell batteries' affordability, quality, and reputation make them one of a kind. This explains why they remain the top consumers' choice even after the launch of other popular battery brands. 
The fact that Duracell Company has maintained its quality since its launch keeps customers returning to the brand. 
People prefer buying batteries from the Duracell Company, whether they want to purchase batteries for their everyday gadgets or marine vehicles. 
However, if you cannot purchase from the Duracell brand for some reason, you'd want to know the alternatives. Fortunately, a few other brands manufacture quality batteries. These include Bosch Dura Last, Interstate, EverStart, Energizer, and Napa Batteries. 
What Do Customers Think About Duracell Batteries?
No two customers think the same way; the same goes for people purchasing Duracell batteries. Individuals undergo different experiences and speak from what they experience. 
Some customer reviews on a popular site like Amazon gives a deeper insight into the customer psyche regarding the brand. 
Most consumers are satisfied with the performance of Duracell Marine batteries and didn't hesitate to give a 5-star rating. A few, however, encountered issues and gave a low rating. 
Overall, the stats are positive for the most part. So while Duracell batteries might not give 100% satisfaction, they are an excellent choice when buying reliable batteries for your marine vehicle. 
Which Duracell Marine Batteries Are the Best? 
It wouldn't be wrong to say that all marine batteries produced by the Duracell company make up for a good choice. But how well a battery suits your boat determines its quality by the end of the day. 
For instance, if you do boating regularly and for long hours, purchasing a low amp Duracell battery will not give you the performance you expect out of a battery. 
Consequently, you'll think that Duracell batteries compromise quality. However, that's not the case. You must determine your needs to pick the correct battery for your vehicle. 
For instance, if you use your yacht or boat often and prefer taking long voyages, you'd need some extra kick for a smooth journey. At this point, a Duracell battery with a high amp will cater to your needs. 
However, if you occasionally use your boat and go for short trips, you'd need a small amount of power to start and run your marine vehicle. Here, a battery with low amps will provide a fair amount of power. 
What's the Best Way to Install a Duracell Marine Battery? 
To begin with, the brand recommends using open-circuit voltage batteries. Once you purchase a battery compatible with your boat model, follow the instructions below to install the battery correctly. 
Make sure you turn off the engine and other power sources before taking out the battery to install the new one. 
Pros suggest disconnecting the negative terminal first, followed by the positive terminal.
Clean the battery compartments before placing the new battery
Secure the battery firmly to ensure it works correctly 
Now clean the battery clips and terminals and pour some acid-free grease. This will lubricate the battery parts, keeping them from rusting. 
Attach the positive terminal followed by the negative one when installing the battery. The clips must be fitted well for optimal battery operation. 
Because boat and yacht engine differs, even in terms of models, it is best to go through the user manual. The instruction manual explains the appropriate procedure to replace your marine battery. 
Conclusion
Duracell batteries are your ideal option if you do not want to compromise the delight of your marine journeys. They are high-performance and feature advanced technology for a smoother operation. 
The brand earned credibility soon after its launch and maintained its repute among the customers. It continues to keep its promise, fulfilling consumer battery needs. 
This guide will address popular queries if you're considering buying Duracell batteries.