Who Makes AutoCraft Batteries?
AutoCraft Battery is another renowned and reliable battery brand in the States. Clarios own it. Because of their innovative technology, they remain relevant even after one century of satisfactory service. 
Automobile owners can attest to the excellent quality of AutoCraft batteries. This brand offers exceptional features like longevity; the average unit can last five or six years at least, an astonishing performance capacity, and the ability to suppress corrosion at the terminals. 
But most people don't know who's responsible for its production. In this blog post, we'll tell you more about the owners of AutoCraft batteries. You'll also discover exciting information about their products, so stay right there!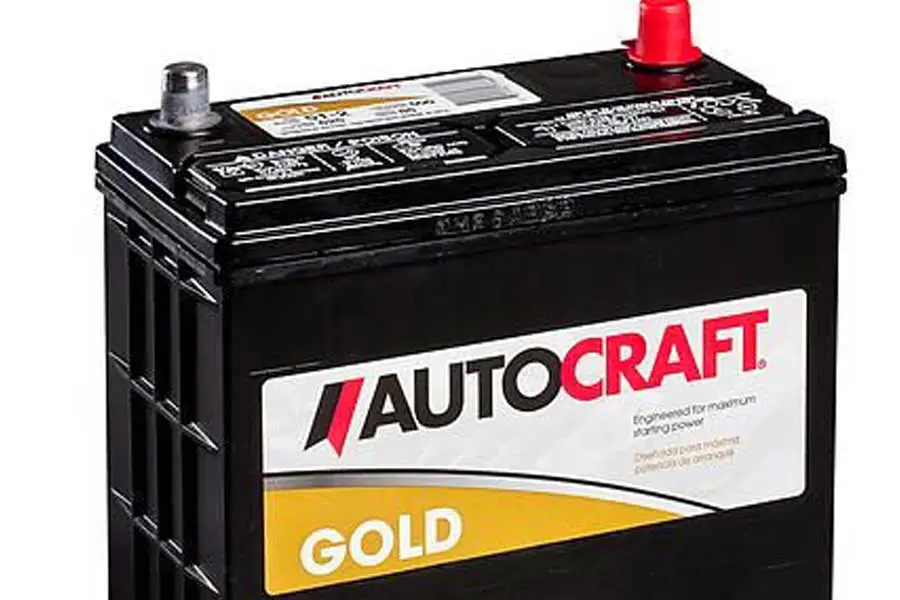 Who makes AutoCraft Batteries? 
AutoCraft batteries are a direct product of Johnson Controls Inc. Until the end of 2019, Johnson Controls oversaw manufacturing and producing AutoCraft batteries. However, that was before the owners sold it to a company called Clarios. Now, Clarios owns and produces AutoCraft Batteries. 
Johnson Controls had heralded the industry for one hundred years before being sold to the Brookfield Business Partners, who later formed Clarios LLC. Now, Clarios designs and manufactures battery brands like Everstart, Diehard, Duralast, and other noteworthy battery brands. 
Where are AutoCraft Batteries Produced? 
Do you wonder where AutoCraft batteries are produced? There are production points on six continents, with more than 2000 manufacturing plants. 
Are AutoCraft Batteries Good? 
AutoCraft batteries have been serving Americans for decades. There's a reason they're still at the fore in today's battery business. 
Car maintenance is an indispensable part of vehicle ownership. Some car batteries require owners to refill them at intervals because of the inevitable loss of electrolytes accompanying flooded batteries. 
You'll also have to clean the terminals now and then to prevent battery damage. When the terminals corrode, discharging or overcharging can occur, resulting in increased pressure on your unit. 
However, AutoCraft batteries have leveraged these weak points. The latest products employ the newest battery technology to ensure durability, longevity, and functionality. It also reduces your stress through the maintenance-free attribute. The batteries are sealed to make leakage or electrolyte escape impossible. 
Because of its 70 AH amp rating, you can rely on this battery in every circumstance. With a reading of 770 CCA, your AutoCraft battery will certainly respond willingly during the harsh weather. That's one of the selling points of this leading battery brand – some products are better equipped against the impact cold has on car batteries. 
What type of AutoCraft Batteries are available? 
AutoCraft batteries are also a famous brand because of the array of options the brand gives automobile owners. There are batteries for every vehicle type, based on specifications, price, and other personal tastes. 
However, there are primarily four types supplied by AutoCraft batteries, and they include: 
AutoCraft Economy Batteries 
They are also called AutoCraft Automotive batteries and are one of the more common options automobile owners opt for. It also helps that this is the cheapest AutoCraft battery range. 
They're made for smaller vehicles, so they function on the minimum Reserve Capacity, Cold Cranking Amps, and Amperage. However, the capacity in AutoCraft Economy Batteries is just enough to sustain a car for five to six years, at least. 
AutoCraft Silver Batteries 
These are mid-tier batteries because of how much they cost. It doesn't have as much power as the gold battery, but it's more powerful than the AutoCraft Economy Batteries. 
Because it was designed without the famous PowerFrame Technology, you can't strictly rely on AutoCraft Silver Batteries for high consistency. 
It has a reserve capacity of 110 minutes, an impressive rate considering the price one unit at the Advance Auto Parts store costs. There's also a two-year warranty on this product. 
AutoCraft Gold Batteries 
The AutoCraft Gold Battery offers impressive performance on a budget that's 15 percent less. It employs PowerFrame positive grid technology, an innovation that improves battery capacity by relying on increased electrical flow. 
Its engineering can also suppress corrosion for a significant period, preventing many of its problems on car batteries. With a reserve capacity of 130 minutes, the AutoCraft Gold Batteries offer automobile owners high consistency and durability. 
Who Owns DieHard Brand?
DieHard is another leading automobile battery brand that you may be familiar with. Advance Auto Parts also owns it; you can consider its products because the brand parent is renowned for reliable services. 
Where to buy AutoCraft Batteries? 
Advance Auto Parts sells AutoCraft batteries. You can visit several physical outlets to pick out your battery replacement. Alternatively, you can patronize their online services and have your choice delivered to your doorstep. 
However, if you can physically visit a store to buy an AutoCraft battery, you'll enjoy a 15 to 20 percent discount on your purchases. 
How long do AutoCraft Batteries last?
AutoCraft batteries are renowned for the longevity and durability they offer car owners. Regardless of the unit you opt for, you are guaranteed at least four years of smooth and reliable utility. There are also warranties for each product, ranging from two to four years. 
Is there a warranty for all AutoCraft Batteries?
Indeed. All AutoCraft Batteries are covered by a designated warranty, which can be two, three, or four years, depending on the battery type. If it's an AutoCraft Silver Battery, it's two years. The Gold and Platinum are three and four years respectively. 
Bottom line 
AutoCraft batteries are renowned in the automobile world. Every car owner must have encountered it at one point or the other because of its easy accessibility, affordability, and unique services. 
However, there's been some confusion about who owns the battery brand. So, we've created this blog post to clarify some doubts and supply information you didn't even know you needed.