How To Claim Ryobi Warranty: What You Need To Know About Ryobi
Ryobi Limited is a Japanese manufacturing company that makes components for the automobiles, electronics, and communication industries. Ryobi Limited is also into selling printing equipment and machinery, building, and power tools. Ryobi Power Tools and Ryobi Outdoor Power Equipment are used under license from Ryobi Limited by Techtronic Industries. 
The company was founded in 1943 as The Ryobi Seisakusho Co., Ltd. in Japan, starting with sales of die-cast products a year in. Almost two decades later, they began to manufacture offset printing presses and produce power tools for a few years after. 
In 1973, they changed their name to what we know it as today- Ryobi Limited and opened their only branch in the United States at Shelbyville, Indiana, in 1985. The company has spread to other countries, including Ireland, which it launched in 1991. In total, they have 12 manufacturing sites in six different countries. 
Ryobi Warranty 
Adequate knowledge about warranty claims saves you much time and money as a customer. Manufacturers provide a feature to ensure maximum satisfaction with your purchase, even if something goes wrong. 
Ryobi provides a warranty for all their products and tools manufactured by them. The warranty registration and claiming process is not stressful at all. The products they manufacture are in various groups, with different warranty plans. Ryobi also manufactures home improvement and farm equipment such as lawn mowers, hole diggers, hedge trimmers, electronic-based products, mechanical tools that work on electricity, etc. The Ryobi products can be categorized into the following groups;
18V ONE+ Products  
40V Products  
Portable Power Tools and Bench/Stationary Tools 
 Outdoor Power Equipment  
Select Hand Tools  
18V ONE+ Electrostatic Sprayers  
18V ONE+ Garage Door Opener  
18V ONE+ Pool Products and more. 
Each category has a warranty that applies to it, and all products under a specific category have the same warranty affiliated with the category. 
What Is The Warranty For The Different Categories? 
The 18V ONE+ Products category has a limited warranty period of 3 years. 
The 40V Products category has a warranty period of 5 years for tools and three years for batteries.
The Portable Power Tools and Bench/Stationary Tools category has a limited warranty period of 3 years.  
The Outdoor Power Equipment category has a  limited warranty period of 3 years.
The Select Hand Tools  category has a lifetime limited warranty period 
The 18V ONE+ Electrostatic Sprayers category has a  limited warranty period of 3 years
The 18V ONE+ Garage Door Opener category has a lifetime limited warranty period on motors and belts 
The 18V ONE+ Pool Products category has a  limited warranty period of 1 year- being the shortest warranty period. 
This warranty period applies to the products under the stated groups and cannot be interchanged or altered. In the warranty listing, you would have noted the word "limited" applied to some of them; this means that the warranty only applies to certain parts of the specific defects with strict limitations. The opposite of this is the full warranty, which covers the federal minimum standard for a comprehensive warranty; that is, it completely covers the repair and replacement of any defect in a product. 
For a limited warranty, here are the aspects covered; 
During the limited warranty period, the manufacturers, at their discretion, will accept the returned item and repair or replace the product. The product will be free from defects and damages in workmanship through the usable life period of the original item. Suppose the product does not work properly during this period. In that case, the customer can return the Ryobi product under the warranty policy and get the product repaired or replaced at no cost.
For the aspect not covered in the limited warranty, the warranty does not include for;
Products with the serial number or identifying marking removed or illegible
Products that have been modified, altered, damaged, mishandled, or faulty due to careless handling and mismanagement. 
Damaged products from wrong repair attempts, incorrect installation, improper use, or storage.
Damage from attaching products that are not approved by the manufacturer that is One World.
Damage from normal wear and tear due to use over time, natural occurrences, and movement during freight or cargo delivery. 
Products that develop issues from users' failure to properly maintain the product and adhere to the manufacturer's instructions.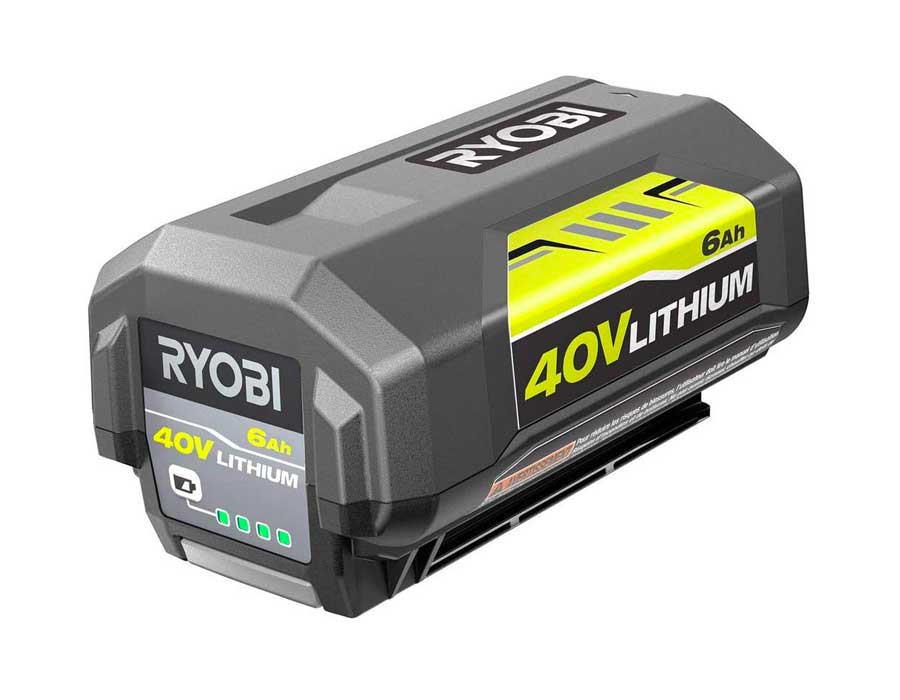 How To Claim A Ryobi Warranty 
A good feature of shopping from Ryobi is registering the purchased product online and applying for the warrant online. Here are the steps to follow to register your Ryobi purchase online;
Go to the Ryobi website or local website: if you do not already have an account on the website, the first step is to create an account. Register by clicking on the signup icon and putting in the necessary information requested. 
Sign in to your Ryobi account: if you just signed up for the first time, you will likely get an email to validate your information, check the mail and follow due process. Then enter your log-in details and sign in to the website. 
Click on the register products icon: to register the purchased product, and you will need the model number of the Ryobi product and the date of purchase. Input these into the appropriate input box and click on the register icon. 
Registering for your purchase is important to activate your warranty. You can also register using your smartphone via the Ryobi app. Simply download the Ryobi tools app, sign in then click Register now. Fill in the required details, and you are good to go. 
Warranty claim
There are two methods to claim your Ryobi warranty which are;
Over the phone
via the Ryobi website 
Over The Phone  
Ryobi customer service is usually open from Mondays to Friday between 9 am and 6 pm. Simply dial their line: 1-800-525-2579, and the customer service agent will direct you to the authorized service center closest to you for repairs. Take your product to the center you are directed to, along with a proof of purchase such as your receipt. Also, note that you might need to drop a refundable deposit. 
Via The Ryobi Website 
The Ryobi website has a feature that you can use to locate the nearest Ryobi center around you. Log in to the website and then follow these steps;
Go to the 'help+' page.
Search the purchased tool its name or the category (that is, 18V ONE+ Products, 40V Products, Portable Power Tools and Bench/Stationary Tools, Outdoor Power Equipment, Select Hand Tools, 18V ONE+ Electrostatic Sprayers, 18V ONE+ Garage Door Opener, and 18V ONE+ Pool Products)
Select your specific product
At the bottom of the page, click on "locate a service center."
Fill in your ZIP code and preferred mile radius.
Select a service center from the list shown to you
Put a call through to the service center to confirm if they can repair the product for you 
If confirmed, take your product and proof of purchase to the center and follow due process. If they cannot take your product, they would likely refer you to a nearby alternative service shop. 
The DoNotPay Bot 
With the DoNotPay bot, you can file a warranty claim easily. This features the World's first robot lawyer, helping you claim your warranty via the mobile app or website. You can file a warranty claim for various products such as cars, electronics, etc. Here is the process of using the DoNotPay feature
Open your web browser and input "DoNotPay."
Click on the warranty claim function]
Select warranty claim on the purchased item 
Fill in the required information on the purchased item
Click submit once done 
When this is done, DoNotPay will forward the warranty claim to Ryobi on your behalf. 
What To Do In Case Of A Rejected Warranty Claim 
There are instances where your warranty claim is refused due to an error from the admin or if your return does not meet the warranty terms. However, it is possible to appeal if you believe it was a mistake or your warranty claim has been wrongfully rejected. 
DoNotPay has made the appeal process easy for you too;
Access "DoNotPay" via your web browser
Select claim warranty
Select "Appeal a denied warranty claim."
Confirm that you are tendering an appeal against the manufacturer's decision
Fill in the details about Ryobi, your original warranty claim, and the product in question as required.
DoNotPay will submit an appeal letter on your behalf, and you should get a follow-up call from the Ryobi customer service. 
FAQs 
Does home depot warranty Ryobi products?
Yes. You can take your product to home depot for repairs or send it over with a valid proof of address. 
How long does the Ryobi warranty last?
Each Ryobi product category has a warranty period assigned to the products under it. The warranty period is not the same for all products, as detailed in this article. 
Does home depot replace Ryobi batteries on warranty?
Home Depot will only replace Ryobi batteries that are not on warranty. If your Ryobi battery is still within the warranty period, contact customer care and follow due process as explained in this article.